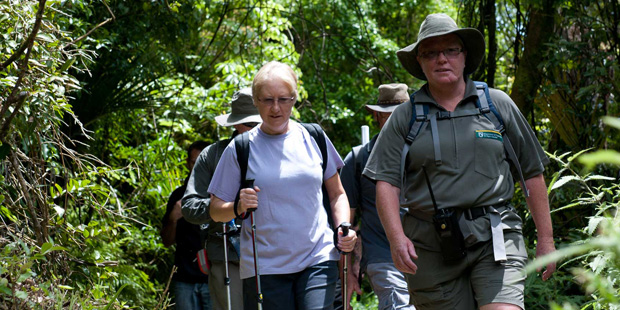 Welcome to the 4th Manawatu Walking Festival!
The  4th  Manawatu Walking Festival from Palmerston North will  be held between 9-11 March 2018.  Details of the walks will be on the website from around late September 2017 with bookings live  October 15 2017.
If any event is cancelled due to weather the information will be placed on this page.  At this stage (Friday March 8 at 10am) the weather should be OK for all events over the  weekend in the Festival.
The event is focused on bringing together walkers from around New Zealand to experience the variety of great walks in the Manawatu.
This festival has walks for all ages and fitness levels, with plenty of options to choose from including the iconic Manawatu Gorge Track through native bush, a twilight beach walk where you can get sand between your toes and an urban art and sculpture walk to soak up the City culture. There is even a vineyard tour with tasting and a farm walk thrown in for good measure.
Hosting this festival is a wide range of experts ranging from tramping guides and historians through to storytellers, nature experts, experienced walkers and photographers.  What sets this festival apart from other walking festivals is we will be connecting walkers with hosts (guides) of similar interests – all of whom are wanting to share their knowledge to help enhance your walking experience in Manawatu.
BOOKINGS ARE ESSENTIAL
Book your ticket online from October 15
Transport starts and finishes in the Te Manawa Museum Carpark 326 Main Street, Palmerston North
Bookings can also be made at any venue Eventfinda tickets are sold. Click here for the venues